Our Add Query Suggestions Shopify guide documentation noted,
In the latest version of the Autocomplete widget in Algolia for Shopify integration, you can add Query Suggestions to your front end from the Autocomplete configuration section.
To update the widgets to the latest version, go to the Search options tab and re-enable the widgets for a particular theme. Please note that Re-enabling widgets in the theme removes all customizations you've done. After customizing the widget code, duplicate the theme first to avoid losing your changes.

To re-enable Algolia for your theme: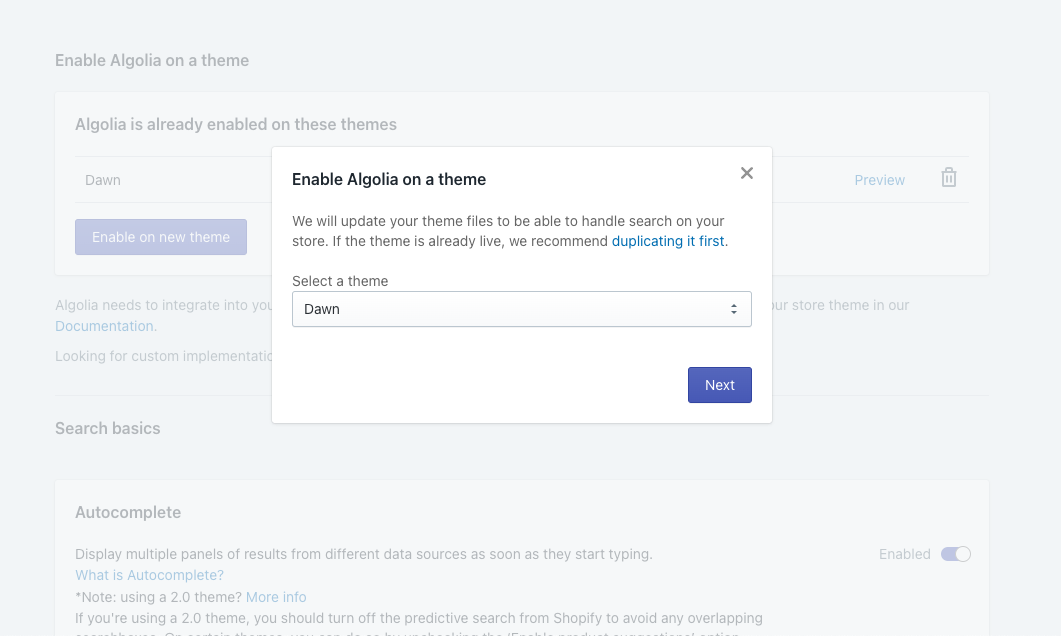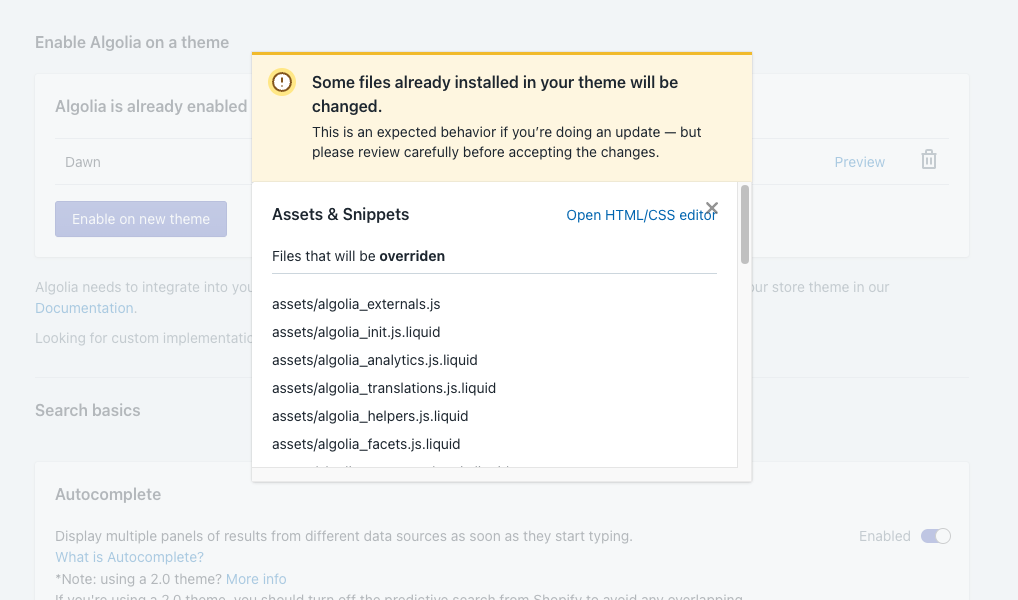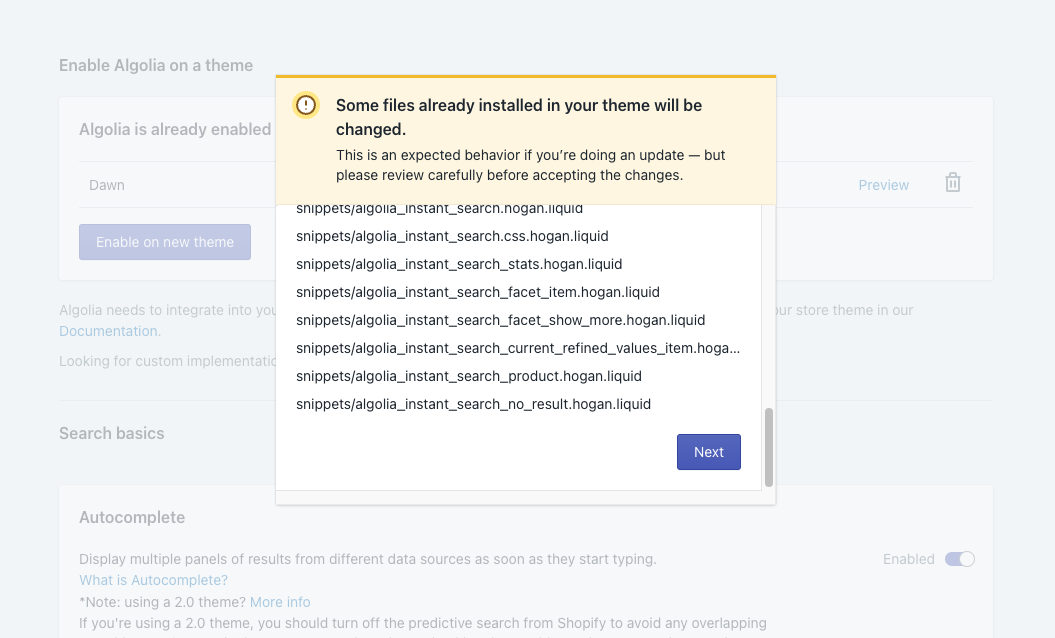 Once reinstall has been completed, you can re-open the Algolia Shopify app and navigate to the search options tab, you'll be able to see the Query Suggestions in the Autocomplete configuration section.