If you're getting the "Credentials" error when you're trying to link your Algolia account to the Algolia Shopify plugin: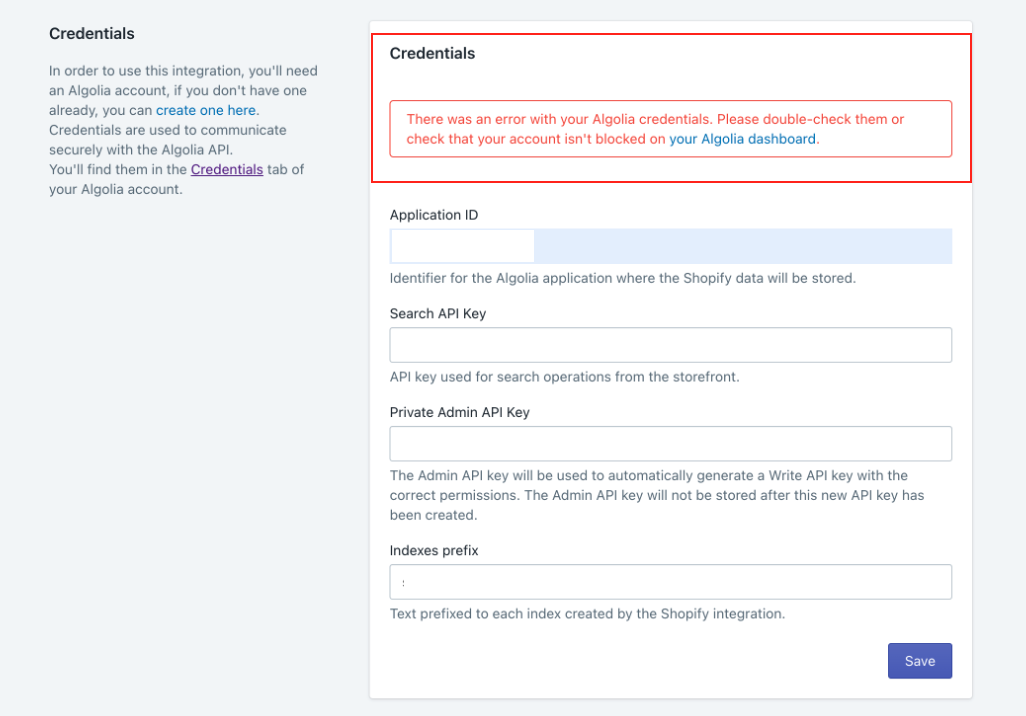 Please make sure that you are using your admin API Key for the "Private Admin API Key" in the Credentials. You can find your admin API Key via your Algolia dashboard > Settings > API Keys > Admin API Key.
For more information, here's the Shopify Quickstart guide documentation.