The attributes shown in the dropdown are based on what we call the "sample response", which is currently the first 10 records returned by an empty search on the index. This means that if an attribute doesn't show up in the first 10 records, it won't be shown in this dropdown.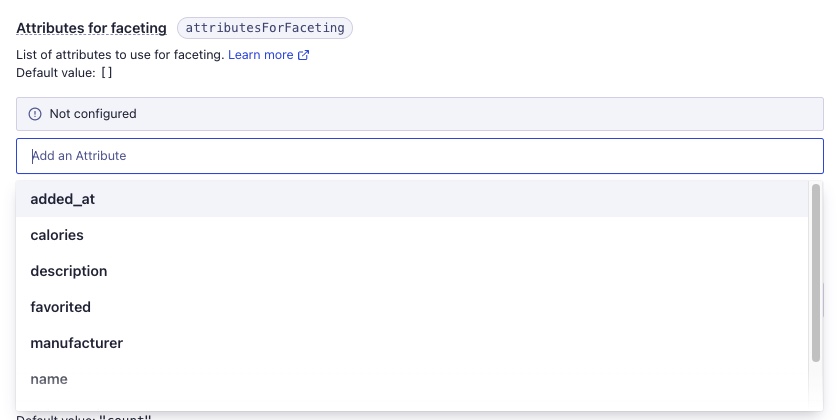 To add another attribute as Searchable Attributes, attributesForFaceting, or any other relevant dropdown, you can choose a value that is not present in the dropdown list by typing it and then selecting the first item

When you type an attribute manually, you will see a warning that the attribute is not present on all records. This warning displays as a safeguard to ensure that there's not typo in your selection, but as long as the attribute is typed correctly, the warning will not prevent your attribute selection from functioning as expected.

last reviewed Dec. 19, 2022