By default, there is a limit of 50 displayed facets in the Algolia Shopify app configuration page.
Algolia App > Search options > InstantSearch > Facets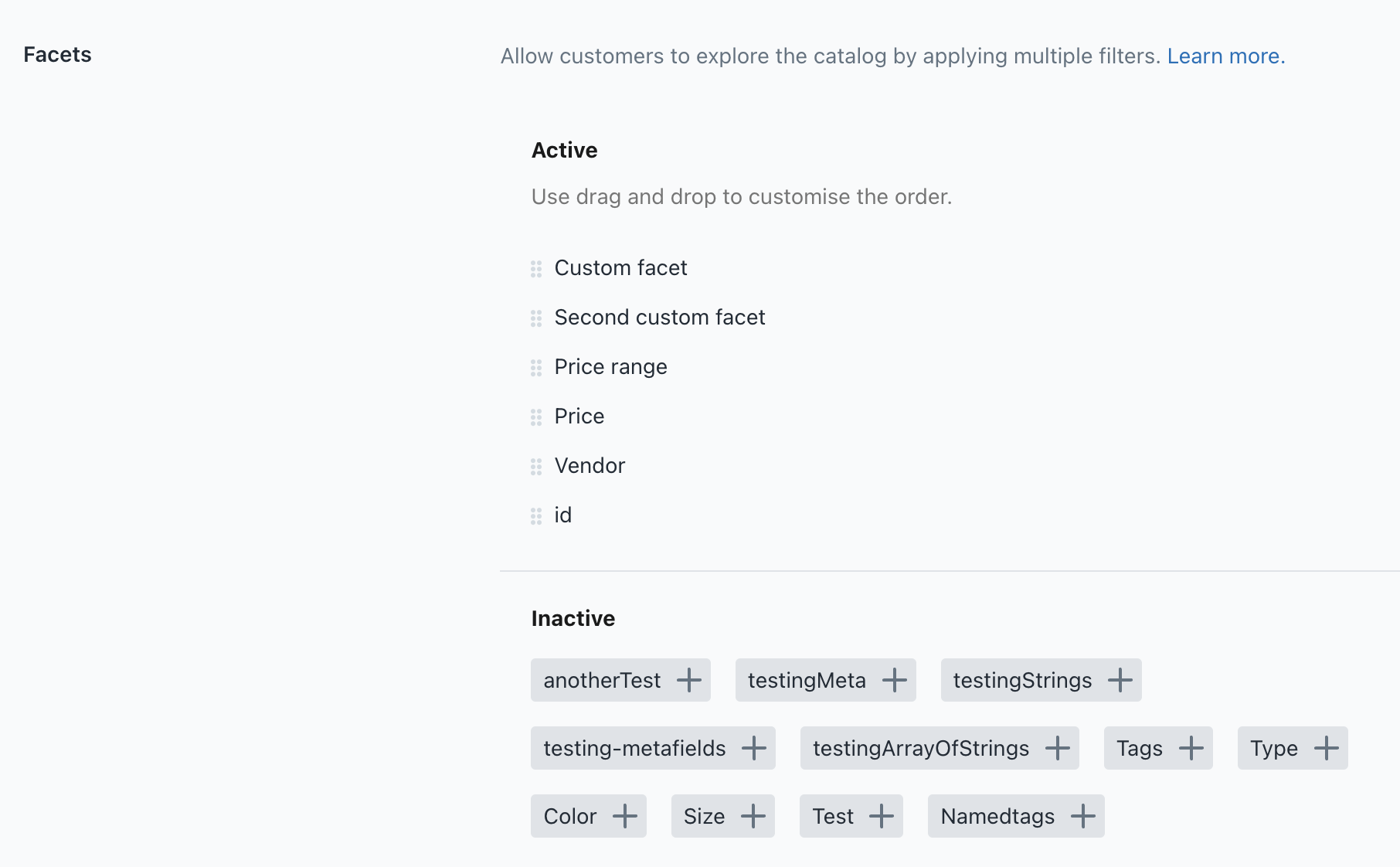 If you're encountering issues displaying facets beyond this number, please contact the Algolia Support team and we can increase the limit.
Last reviewed 13-05-22.