Facets declared through the Algolia Shopify plugin can be configured to be "searchable", "conjunctive" or "disjunctive".

To do this, head to the Algolia Shopify Configuration >  Search Options tab >
InstantSearch - Results page powered by Algolia > scroll down to the "Facets" section and edit the relevant facets by hovering over them and clicking "Edit".



In the dialog box which opens, please check "Searchable facets" / mark it as conjunctive / mark it as disjunctive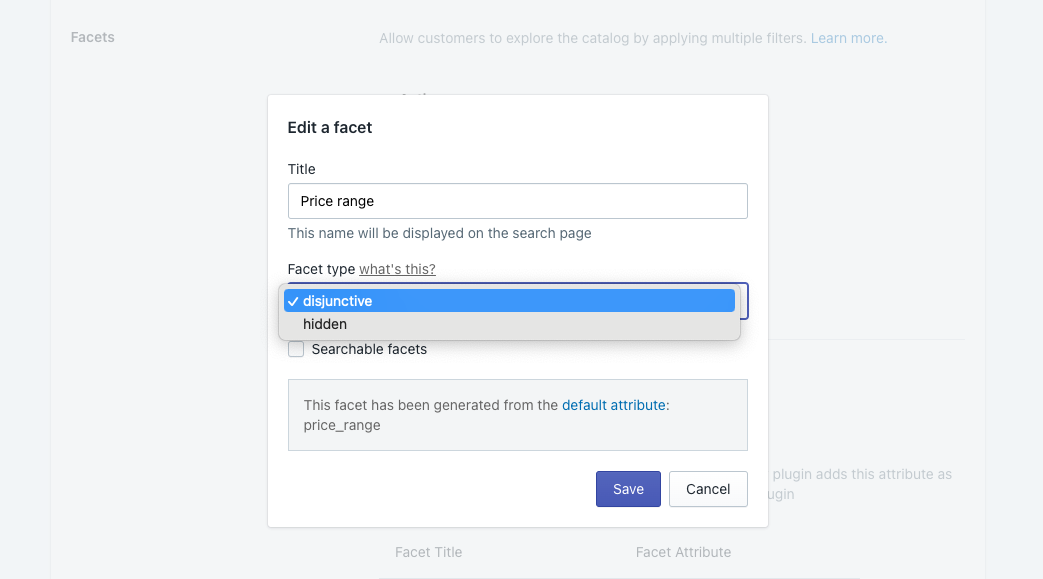 That's it!