When using the Visual Editor for Rules, make sure that the Enable "Redirection to URL" is toggled to on.
To find this, navigate to Visual Editor -> New Rule -> Settings - > Consequences:
Then toggle this setting on: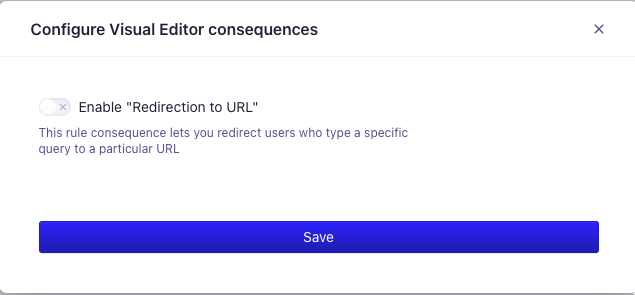 You should now see 'Redirect' as an option in the 'What do you want to do?' section.