In your index dashboard, you can configure the Display Preferences. The Metrics tab allows you to select event metrics to display in the item cards: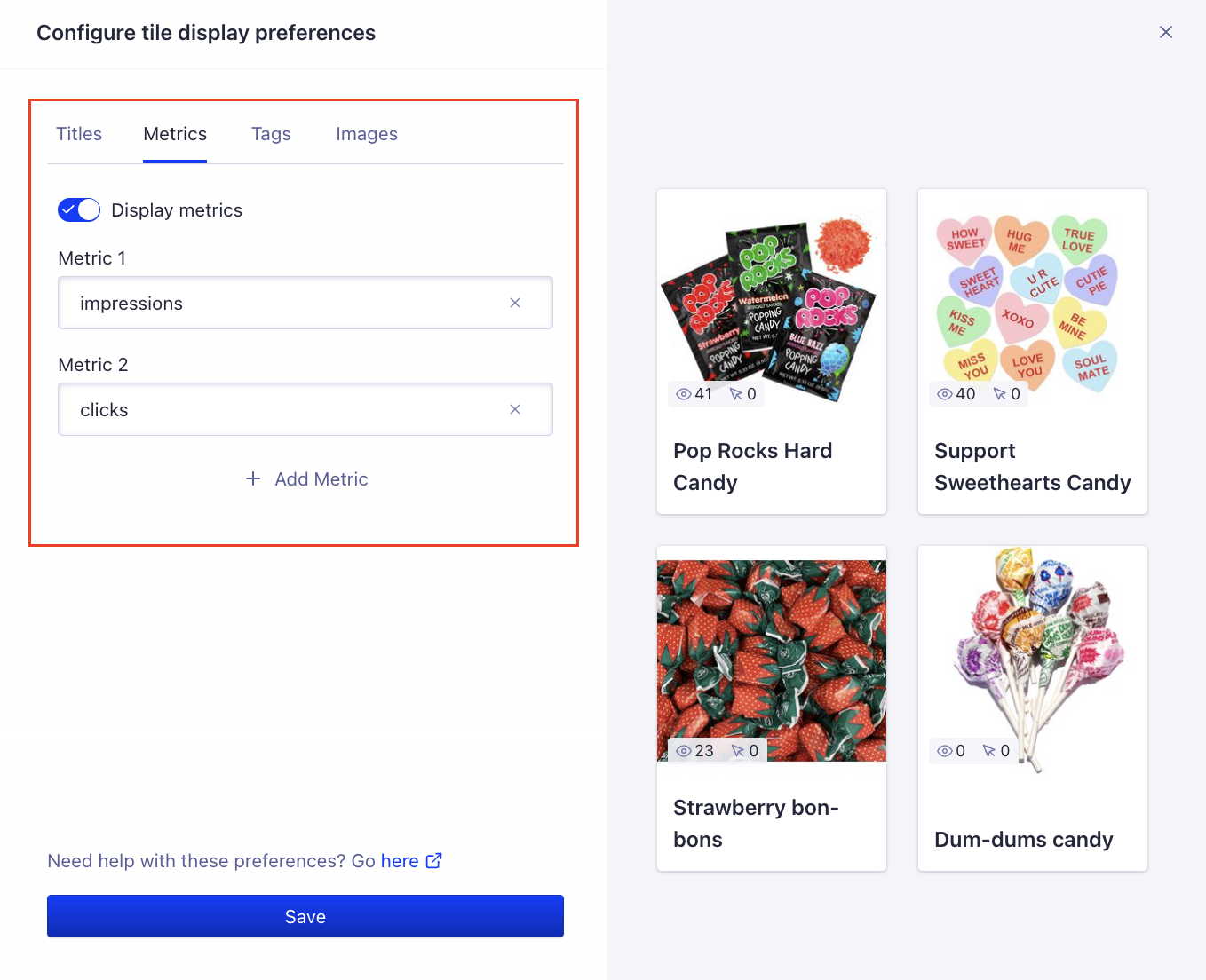 Currently, the metrics are displayed in the item cards in the Merchandising Studio workspace. Algolia's Merchandising Studio is an optimized, no-code interface for digital merchandisers. It allows e-commerce users to focus on search merchandising, category merchandising, and facet merchandising.

To navigate to the Merchandising Studio from your Algolia dashboard, you can click on the "Workspace switcher" icon (app launcher) and select the Merchandising Studio workspace. From there, you can review the metrics applied to the item cards: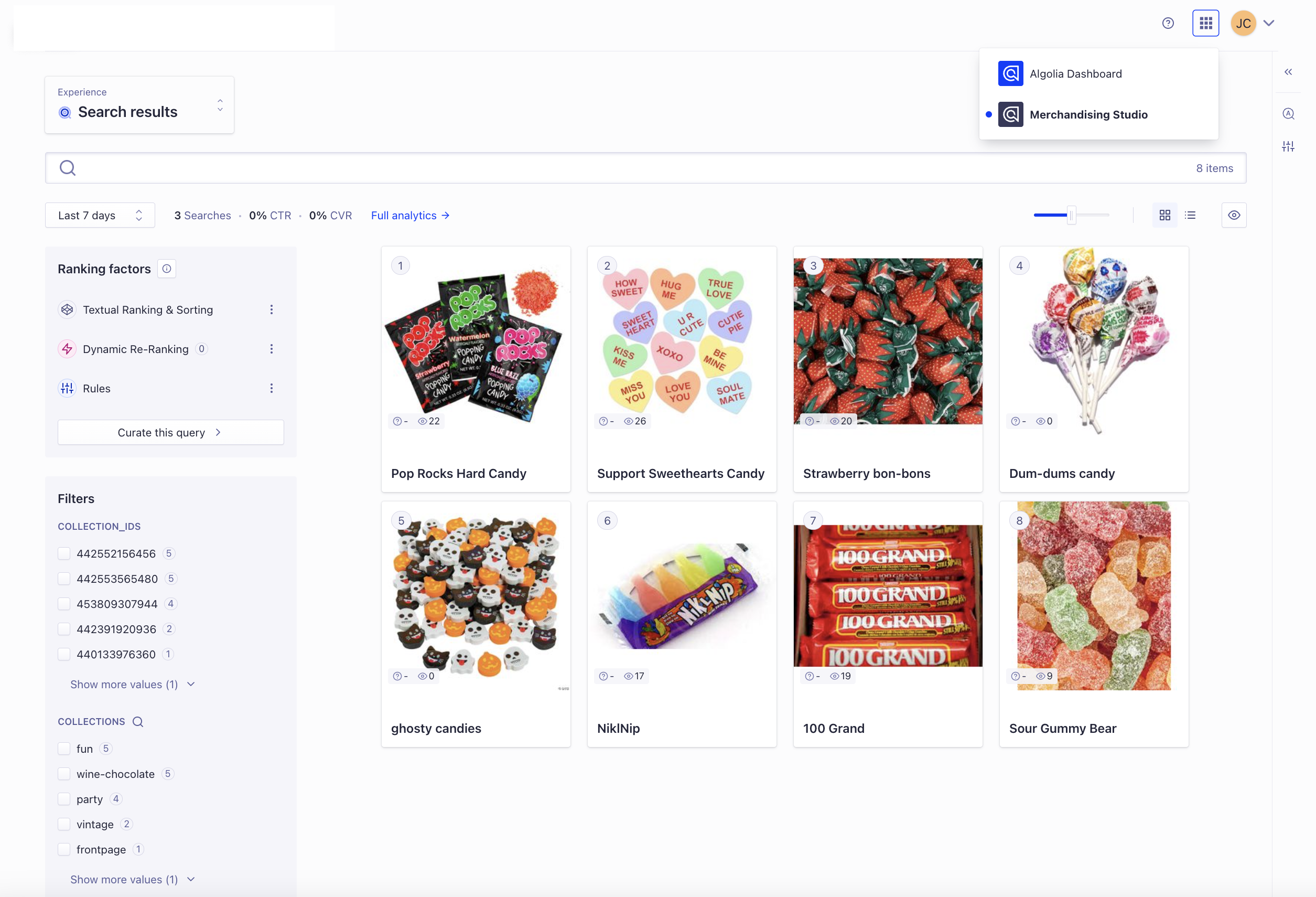 We are also in the process of implementing this functionality on the Algolia dashboard.