The Dynamic Synonyms are still not generating and I'm getting the below message? Why is that?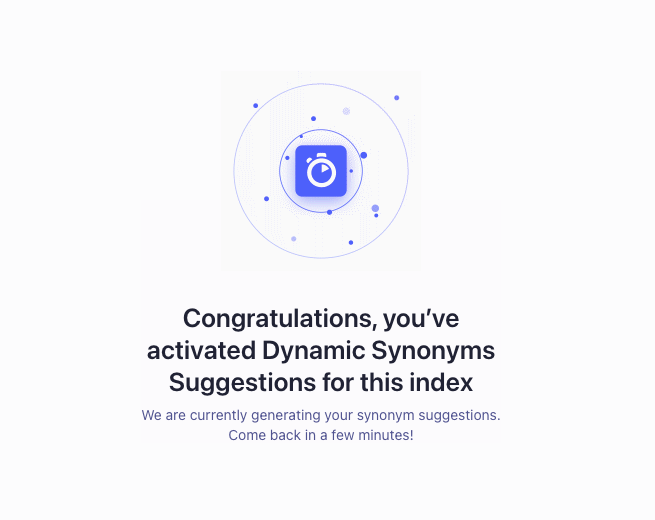 Generally it can take some time to generate the AI Synonyms, but it is very dependent on the level of traffic you see. In general, most applications need at least 40K searches per week to find viable AI Synonyms.
The Dynamic Synonyms are generated every Wednesday and it can take up to 7 days from registering to generate Synonyms relevant for your search.