Your current Ranking and Sorting Configuration affects your results displayed on empty queries.
If there are no custom ranking attributes to break ties between the records with empty queries, your records are ranked by the objectIDs.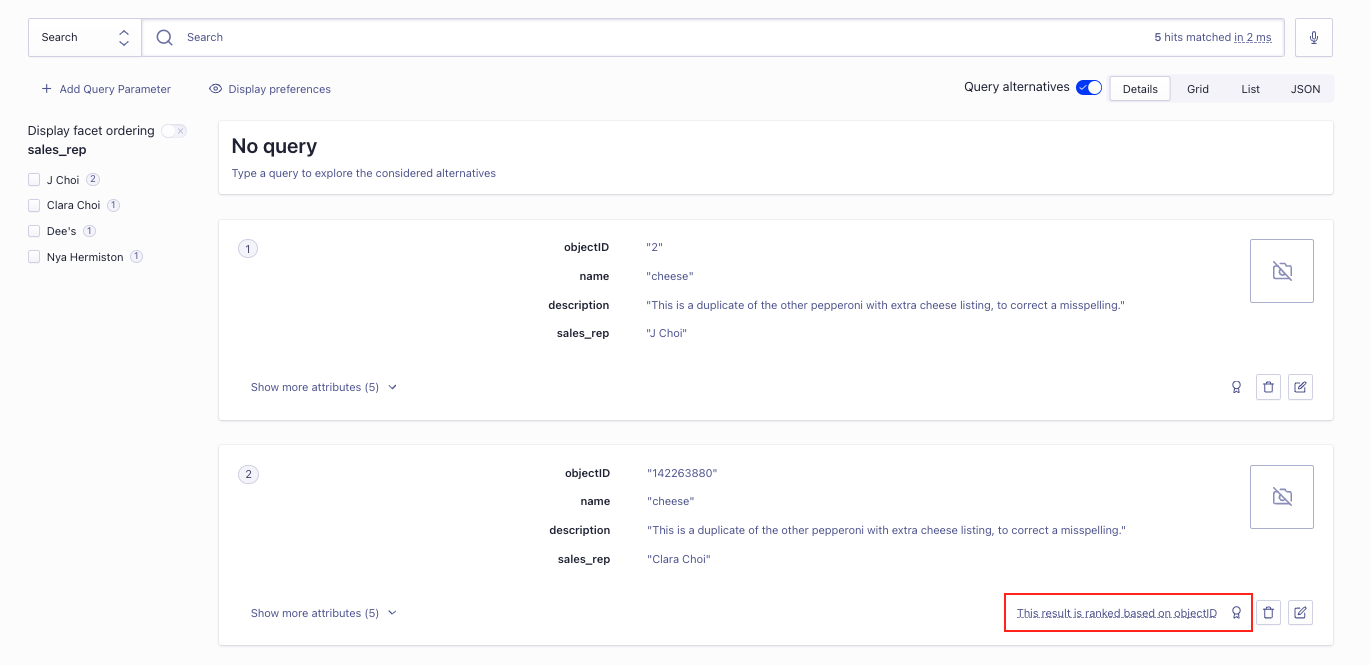 You can also check how your ranking algorithm ordered your search results by hovering the badge shaped icon in the bottom of the each record.
If you'd like to customize the search results on empty queries, you may use a replica. A replica is a copy of an index, which you can use different sorting strategies for the same data. For more information, please review our Search in a replica index documentation.